Providers
Close
Slots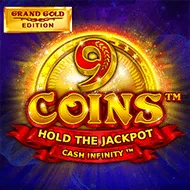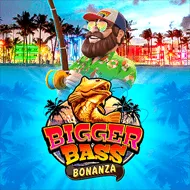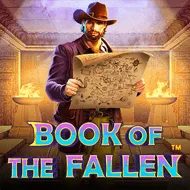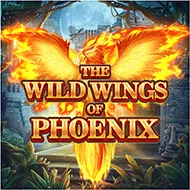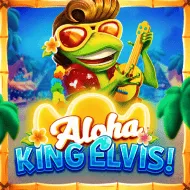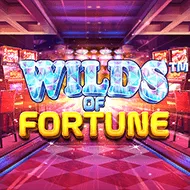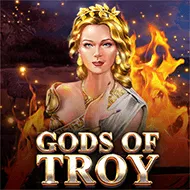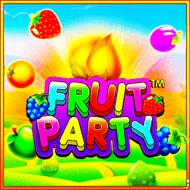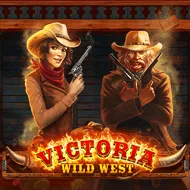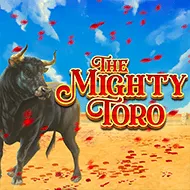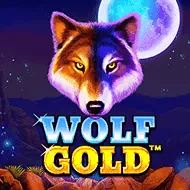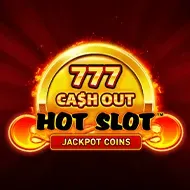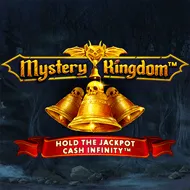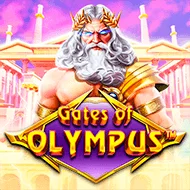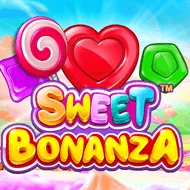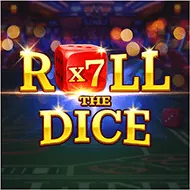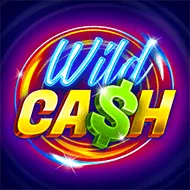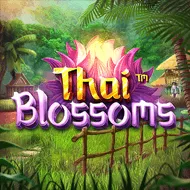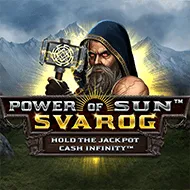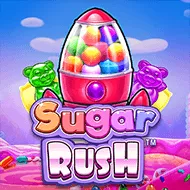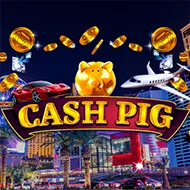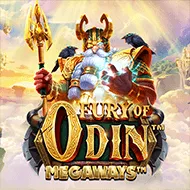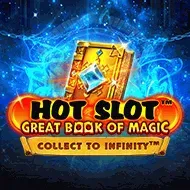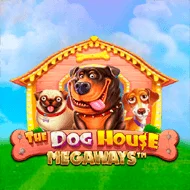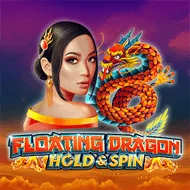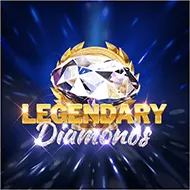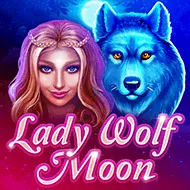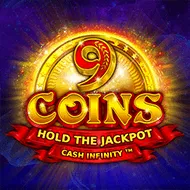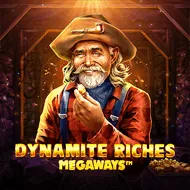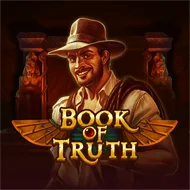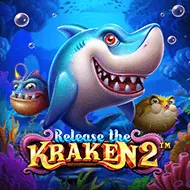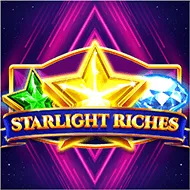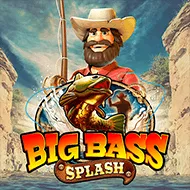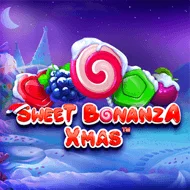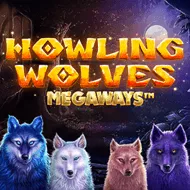 Online Slots for Real Money NZ
Online gambling in New Zealand has skyrocketed in the last few years and its expansion is spreading at an incredible speed. Despite the fact that pokies can be played in your favourite casino offline, currently, many Kiwi players opt for playing online pokies from the comfort of their homes. Online slots gamblers in New Zealand amount to approximately 46% of the whole gambling community in the country.
What is pleasant is that real money slots can be operated whenever you are and from any device you have at your disposal. If you have a stable Internet connection, you can enjoy playing slots on your mobile devices. Online pokies are played straightforwardly in any browser without having to install them. There is an assortment of online casino slots and all of them are pretty simple to learn and play. So, it's time we analyze an assortment of online slots in New Zealand, how they are operated, and what perks they have.
How Do Slot Machines Work ?
Have you ever given thought to how slot machines function ? Is there any mystery or are they just elaborate operating systems ? Current era machines of casino games are based on technology that controls their functions. Slot machine outcomes are regulated by Random Number Generator which is known as a mathematical algorithm that chooses the data to determine the symbols to issue a losing or winning result. Each symbol is chosen in random order and the outcome is quite casual and is not influenced by anybody.
There is no chance to win at slots on a regular basis. No matter how you play, you may lose even more often. So, unfortunately, there is no secret to winning at slot machines. For example, if you get free spins or a bonus in one game, it doesn't mean that you will get the same in the next game.
Regardless of the above-mentioned, some avid gamblers offer a few tips to follow if you want to advance.
Don' t go beyond your budget.
Start small if you want to win big.
Always choose the games that fit your character and your goals.
Make sure to bet enough in order to be suitable for a jackpot.
Higher denomination slots offer bigger payback percentages.
Types of Online Slots NZ
So, after having found out how trendy online casino slots are, you made up your mind to give them a try and to start playing them. Bonuses, high jackpot payouts, and ease of New Zealand online pokies are undeniable pros. It's time you meet a wide diversity of online slots that many casino sites offer.
3-Reel Slots
3-reel slots have a long history, probably as long as the gambling itself. Nowadays, they are available both offline and in online casinos, which are becoming more and more popular. The name 3-reel slots speaks for itself. Once you place a bet and click a spin button, 3 reels will start spinning. Most 3-reel pokies have 9 paylines and they are really uncomplicated to play, which means they can appeal to absolute beginners. However, there are gamblers who have always been playing only these types of slots.
3-reel slots have their appeal. Firstly, they are way much easier to play real money than 5-reel slots and others. Secondly, the best online 3-reel pokies will suit those gamblers who are on a tight budget. On the other hand, 3-reel online slots have fewer paylines, so your chance to win a jackpot is lower. Also, they don't offer as many bonuses as the other online pokies.
Curiously, 3-reel online slots date back to the 70s or 80s because they are based on real pokie machines in real casinos at those times.
5-Reel Slots
5-reel slots are the most famous and are considered the most diverse New Zealand online pokies. Players can literally play any game they like using any suitable device. 5-reel pokies are available on gambling sites with generous bonuses, different gambling features, and other promotions. Unlike 3-reel online slots, 5-reel pokies are quite new and modern and offer much more opportunities. Most of the games are provided with 25 paylines, whereas the others have up to 1,000 paylines.
It' s pretty easy to play 5-reel slots. Just download the game you would like to play for real money, choose the bet size, activate the paylines, and click spin. All your winnings will be transferred to your account automatically.
While 5-reel slots offer you millions of games and tons of paylines and better odds for winning, they are more complicated to play, and bet size can vary significantly.
Progressive Slots
Progressive slots are among the best ones offered in real money casinos. Gamblers love them because of the big wins and bonuses. The idea is that the jackpot is growing continuously after each deposit a gambler makes. Obviously, the chances to win are higher. Annually, progressive slots build up to millions $ NZ.
Progressive slots were invented years ago and are still being modified and adapted. Originally they were single-game jackpots, but now they are spread among the best real money casinos all over the globe. The more gamblers play, the bigger the jackpot and the more chances to win.
Millions of spins are done weekly, so progressive jackpots are won quite often. You can also allow yourself a higher chance to win by playing more lines at higher stakes. The more spins you do, the better.
Free Spins
Online pokies are loved by Kiwi players and there are tons of free spins and deposit-free bonuses in New Zealand casinos. Usually, free spins are awarded on certain games when you sign up for some real money online casinos and are automatically credited to your account. The biggest advantage of free spins is that you have a chance to test many different types of games without having to put at risk your funds.
Usually, free spins have their wagering requirements, which are rules that regulate how much you have to bet before withdrawing your winnings. Normally the wagering requirements vary from 35 to 50 times the amount of the bonus. The value of free spins also depends on the casino. We will just give you an example: for instance, if you receive 20 free spins, the value is $ NZ2.
Keep in mind that all free spins terminate. Read carefully all terms and conditions in order not to miss your chances to use free spins. In most cases, they expire within 7 days from the registration date.
Megaspin Slots
Let' s focus a little on megaspin slots and figure out what they are. In this particular case, it means the availability of more spins because more pokies are included in one game. Multiple machines are operated on one screen simultaneously, which increases your shots to win. The avid gamblers can choose how many additional slots for real money online they prefer to play at the same time. They are still classic videos, reels, symbols, bonuses, and features. However, you can't play 3-reel slots and 5-reel slots together in one game.
Each slot within one Megaspin is operated independently, therefore the players can win either on one machine, on all machines, or can lose everything. The winners get their winnings according to the payout table.
Free Slots
Top online casinos in New Zealand offer one more alternative option - free slots. This is a perfect substitute for real cash pokies for those gamblers who want to explore the online slots world before playing for real money. The main pro is that the players can examine the features and prepare the best strategies for future gambling.
The most popular free slots among Kiwi gamblers are the following:
Game of Thrones
Mega Moolah
Reel Rush
Starburst
Aloha ! Cluster pays
ThunderStruck II
Fruit Zen
Gonzo' s Quest
Book of Dead
Each free slot has its features and characteristics and the players taste varies. We highly recommend that you don't miss a chance to get familiar with such an amazing opportunity and get ready for more serious gambling online.
Top Slot Games in New Zealand
The number of online slots available for New Zealanders is endless. The best real money casinos usually provide generous welcome bonuses and awesome promotions. To play them is an uncomplicated pleasure and the payout proportions are quite high. Besides the classical slot games, gambling sites provide a huge variety of modern and cool pokies for real money which are traditionally not available on offline casinos.
Here is the list of the top and leading slot games for real money in New Zealand:
Nightmare on Elm street
Wizard of Oz
Top Gun
Titanic
King Kong
Platoon
Pink Panther
Planet of the Apes
Terminator
Godfather
Three Stooges
Three Musketeers
Real Money Slots Game Strategy
Currently, the majority of Kiwi gamblers prefer to play from their homes, so online gambling is picking up steam. As in any other area, there are certain pitfalls. Some important strategies may help the players to boost their chances to win and avoid scams, which is also quite common. We have prepared some helpful tools on how to gamble with pleasure and win real money online.
Choose casino sites that offer worthwhile bonuses and rewards on a weekly basis. These little prizes may support you financially at the beginning and encourage you to continue playing. The rewards you might want to look for are: free spins, welcome bonuses, no deposit offers, reload bonuses, and matching bonuses.
Watch out for scammers. Make sure you choose reliable platforms which have been approved by the authorities of New Zealand.
Study the rules of online slots very carefully. Try not to ignore all the details as they may influence the outcome of the game. Get yourself prepared and start small by getting familiar with all the strategies and nuances.
Select slots wisely and smartly. Try to choose the games which give you the chance to win numerous times. Avoid high-risk factors, especially at the beginning. Once you gain more practice, you can switch to bigger stake games.
Keep an eye on your finances and don't spend more than you have planned. Control your profits and stay always conscious. As a newcomer, we recommend that you opt for lower deposits in order to avoid risks.
Top Tips for Playing Slots Real Money Online in New Zealand
As we have already mentioned, it's crucial to figure out how online slots operate in order to boost your luck to win and also increase satisfaction from the process of playing. Let's hit some tips for playing New Zealand online pokies:
Check out the games with a high payout. An adequate percentage of return is from 96% and higher. RTP (Return to Player) which is lower, is normally risky and unlucrative.
The novices to the gambling world are advised to begin with the low-volatility slots as they consume less of your finances and give you more frequent payouts. Yet, if you have a sufficient sum of money at your disposal, you might want to choose high-volatility pokies to get more wins.
Get instructed about the betting limits of each online slot as they vary. Thus, it will prevent you from overspending.
Some psychological aspects also play an important role. Stop playing if you are in a bad mood or if you realize that the outcome of the game might be negative. Even if you win, it will not give you as much pleasure as it might be. Try to avoid negative emotions such as anger or aggression.
Never try to cheat and bluff. The best online casinos not only protect the gamblers' personal data, but they also protect themselves, so cheating might turn against you.
Make sure that the gambling sites you use offer the following options: the platform has an official authorization, numerous bonuses, strong security measures, abundant choice of online slots, and a variety of payment methods.
How to Get a Bonus in Slots ?
New Zealand casinos online offer very attractive bonuses not only to their new gamblers but also to their regular customers to keep them motivated. The most common ones are non-deposit free spins which are obtained upon registration and you don't have to invest anything in order to get them. One more type of bonuses is no deposit and no wager free spins, which means that they don't have any wagering requirements. Also, you can get free spins together with a deposit bonus. Obviously, the bonus system is really appealing, so here we come with simple tips on how to get those perks:
Sign up and set up your account. It will take you a couple of minutes and after providing your accurate personal info, you will get a confirmation email with the instructions on how to get your bonuses.
Free spins give you the opportunity to play your favourite slot games even before you make a deposit, so don't miss the chance.
Be aware that the bonuses expire, so make sure you take advantage of them
Remember to meet the wagering requirements before you withdraw your winnings. Just examine the terms and conditions to fulfill all the steps.
So, free spins are great and inspiring rewards to get started in real money online casinos. Check them out before you start gambling for real cash.
Payment Options for Slots in New Zealand
When it comes to payment to online casinos in New Zealand, make sure that the payment system you use is feasible and secure. Fortunately, Kiwi gamblers have a wide range of reliable banking options to choose from. Leading casino sites apply the latest SSL security system, so you are protected from any type of scam.
So, the following payment options for online slots have been implemented. Just pick the most suitable for you and start your journey.
Paying by credit cards such as Visa and Mastercard.
E-wallets: instant and very attractive tools.
Online payment system developed for Australia and New Zealand called POLi.
Ukash, which is an e-voucher payment system.
Bitcoin, an innovative payment technology, is also at your disposal.
What to Choose: Real Money vs Free Games ?
As we have seen, New Zealanders have a unique opportunity to gamble for real money in online casinos as well as for free. What to choose is an individual decision and depends on a complex of factors. We decided to sum up all the information regarding real money online pokies and free games so that you could clearly see the difference.
Real money online slots
Free games
Pros:
You always win real cash, whether it's a small amount or a jackpot.
You profit from welcome bonuses, deposit bonuses, VIP bonuses, promotions and reloads.
Outstanding customer service is there for you 24/7.
You can choose from loads of online pokies options.
You can participate in fun contests.
Pros:
You can test the games and learn the rules without having to make a deposit.
You practice playing the games without any risk to lose your money.
You have a chance to decide which games are your preferences.
Cons:
You have to make a deposit upon signing up.
Cons:
You don't win real money.
You have an access to a limited number of online slots.
Real Money Casino Games
Once you have tried and tested free games online, why not try your luck and start playing big ? Make a deposit and win real cash. Choose one of the best real money casino games.
Check out a huge collection of online slots, which are easy and super fun to play. You will discover various attractive features, generous bonuses, and a chance to win big. Classic and advanced machines as well as progressive jackpot slots are waiting for you.
This is one of the top card games when it comes to playing either offline or online. The pattern is really straightforward, so it's pretty easy to learn the game. Playing Blackjack online you have about 20 options and more side bets. You have an unlimited number of virtual tables, so you can play anywhere and anytime.
Enjoy French wheel, American wheel, and European wheel games. Roulette online is probably as fun as it was offline in the past. You can test a free version of Roulette and then go for the best odds. Remember that this is a game of chance and only one spin decides your fortune and gives you an adrenaline rush.
Baccarat is one of the classical favourites. Remember about its advantages: very easy rules to understand, low house edge, you can start playing with low stakes. The most popular variations of Baccarat are Chemin de Fer, Punto Banco, Banque, and Mini.
There are plenty of live games that attract Kiwi gamblers with their simplicity and realism. All of them are led by live dealers, so it seems like you are playing in a real casino. You are not required to use any special software, your mobile phone is just enough.
Legitimacy of Online Slots in NZ
This is one of the most frequently asked questions. Don't worry, online gambling in general including playing online pokies is absolutely legal in New Zealand. The operator must be located in the country. As a responsible gambler, make sure that you choose a trustworthy online casino, which has a license.
Bob Casino - Play the Best Online Slots in New Zealand
For a long time, gambling in New Zealand was about horse racing and lotteries. That is, until slots came into the picture, won the hearts of New Zealand players, and became a staple of any casino. However, all establishments are not created equal. Here are just a few things to look out for when you're searching for the best venue:
1. Everyone loves pokies, that's why we're here. Look out for progressive and video slots, as well as classics.
2. Aside from variety, we all want to see the best software providers. Some smaller providers with a knack for innovation may also have cool titles to discover.
3. The best casino for players from New Zealand should have trusted deposit and withdrawal options. Bob Casino, for example, lets you make transactions in NZD using e-wallets, credit cards, and prepaid payment methods.
Online pokies have captured the minds of New Zealand players, and their popularity has been growing since 1987, when slot machines were first introduced in the country. Bob Casino has an enormous selection of slots of all kinds for you to enjoy. Give our games a try and play on your PC or mobile device now.